Previously Featured Builds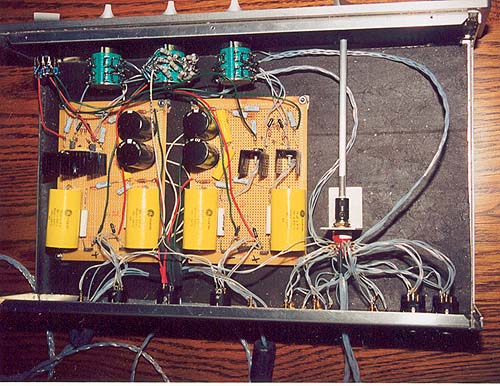 Mark Lamb
Mark Lamb
I have built two Nelson Pass designs, Balanced Bride of Zen preamp and two Zen Power Amps, and am very…
More...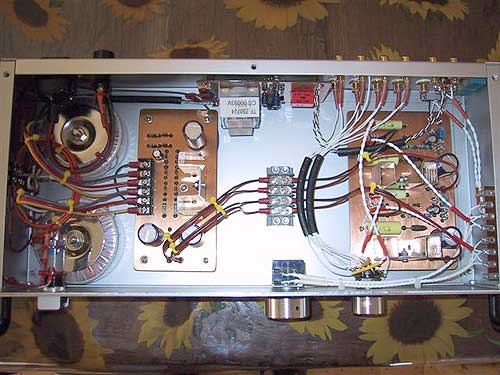 Chris Seymour
Chris Seymour
Just thought I'd pass on some pictures of the Zen series I've constructed over the last 18 months. Three different…
More...
Soldering Tips —
Karen Douglass / 2004
PCBoard Soldering can be a kind of art form, when done properly. The result should be a perfect physical and electrical connection, between the part lead and the solder pad on the board. I recommend that you find some solder with low lead content, and rosin core. This can help reduce the amount of lead being dumped into our landfills. You should also have a good soldering iron. Be sure the tip size is appropriate for the job. I suggest a 1/8" 3mm screwdriver tip. Hold the iron tip on one side of the joint (where the part lead and… More...
Speaker Cables —
Nelson Pass / 1980
AUDIOPHILES RECENTLY BEGAN re-examining the performance of every link in the audio playback chain, and before long their attention turned to the lowly loudspeaker cable. In response to demand, a number of companies are producing or distributing new and exotic cables claimed to improve audio power transmission from amplifier to speaker. Pointing to lower resistance and inductance, proponents of the newer cables insist they sound significantly better ("better than an expander!"); however, the subject is controversial, and some hi-fi notables claim performance increase is negligible and the higher capacitance of some new cables can cause amplifier instability and damage.1-4 Neither… More...