Previously Featured Builds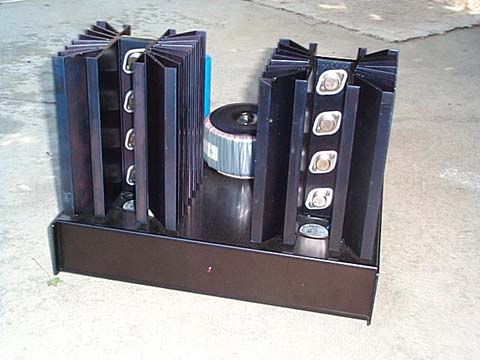 Nick Sirkin
Nick Sirkin
I have just completed a second Pass-A40 and wanted to share the results, if you deem it appropriate. This new…
More...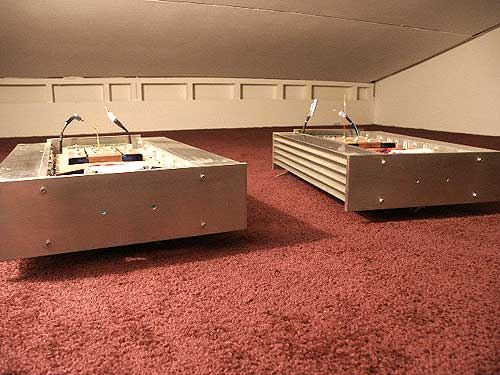 user30
user30
The amps are basically the base of the loudspeaker stands (loudspeakers are not shown) and are stereo, but with a…
More...
Current Source Crossover Filters —
Nelson Pass / 2004
In today's marketplace, audio power amplifiers are conventionally viewed as voltage sources, delivering a given voltage at the output that is a multiple of an input voltage. To the extent that they are truly voltage sources, having a very low output impedance, they simply deliver whatever current happens to reflect the response of the loudspeaker to the defined output voltage. Recently I have been playing with current source power amplifiers that have high output impedances and deliver a specific current to the load in response to an input voltage. The voltage across the loudspeaker reflects its response to this defined… More...
Like Peanut Butter and Chocolate —
Nelson Pass / 2002
Pass Labs XA Series Power Amplifiers For over ten years, the Aleph series of single-ended Class A amplifi ers have received praise for their outstanding sonic defi nition, warmth, and smoothness; and have often been compared favorably with the very best tube amplifi ers. The Aleph topology achieves state-of-the-art performance with a very simple linear design, and is additionally one of the most stable and reliable audio amplifi ers in existence. A considerable number of audiophiles have found themselves bi-amping their loudspeakers, putting Pass X amplifi ers on the bottom for power and control, conjoined with Alephs on the top… More...