Previously Featured Builds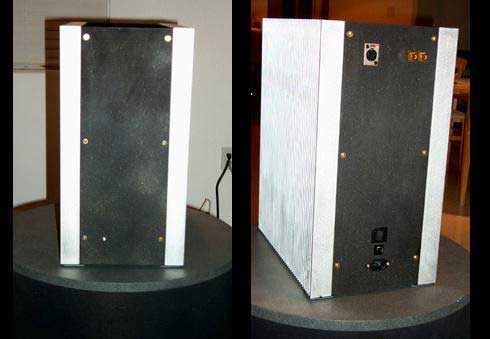 Morris Eaddy
Morris Eaddy
Please see my attached pictures of a pair of A2 mono-blocks. Each amp stands 19 inches high, 15.5 inches deep…
More...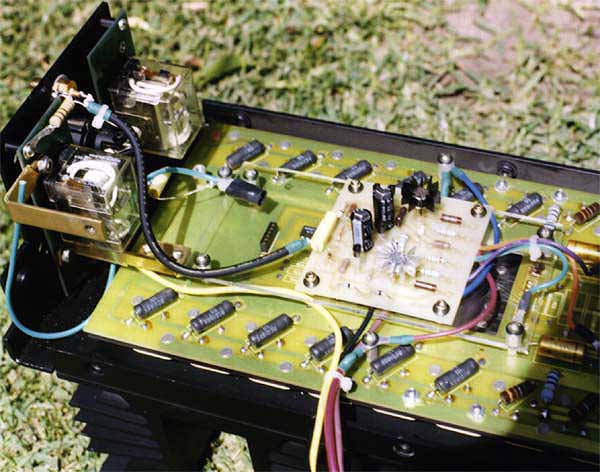 user41
user41
Enclosed our Pass Mania Modification (under KSA 250 amp). Enclosed photographic documentation of this Technical Up-grade Musical Solution. Agustin /…
More...
Matching Devices —
Nelson Pass / 1993
After you acquire the devices, you will need to test them. You might consider running lots of tests on these transistors, but only one is essential: measuring gate-source voltage versus current. The greatest variations occur here, and it is necessary to do some matching to get proper performance. This test will also tell you whether or not the device is broken. The test is simple and requires a power supply, a resistor, and a DC voltmeter. Figure 12 shows the test hookup for N- and P-channel types. The supply source resistance (R1) is nominal, and is found from I =… More...
Balanced Zen Line Stage —
Nelson Pass / 1997
The popularity of the Zen projects points out the interest in very simple linear circuits. They are intended to fuel that interest. The Zen, Bride of Zen, and Son of Zen have been explorations in how much objective and subjective performance can be achieved with a single gain stage. This extreme simplicity has an aesthetic appeal, which speaks to the purist in audiophiles, and the presumption that simple circuits sound better. At least one "objectivist" has complained (objected?) that the Zen projects do not measure up compared with more sophisticated and complex amplifiers. This is mostly true, but beside the… More...