Previously Featured Builds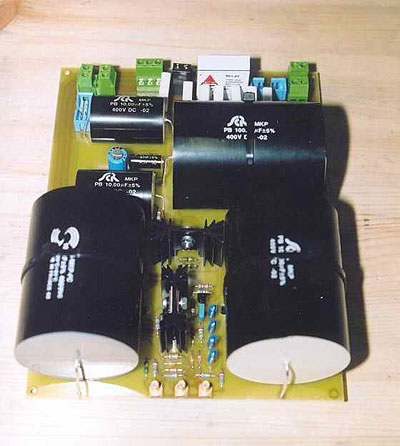 Gerben Poorter
Gerben Poorter
Some information on the parts: Supply: 1000 VA/2x42 Vac Amplimo toroid (yields a slightly low 2x 57 Vdc after rectification)…
More...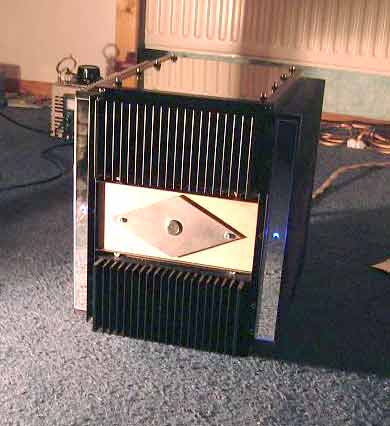 Remco Blankesteijn.
Remco Blankesteijn.
I finished building my A60 and couldn't be happier about it. The sound is in my opinion beyond believe. I…
More...
Zen Variations 7 —
Nelson Pass / 2004
One of the performance issues raised by the original Son of Zen (Audio Electronics, #2, 1997) was its efficiency figure, which was charitably described as 4% (500 watts in, 20 watts out). You may recall that this was dictated by the original requirements - no feedback, no capacitors in the signal path, and a single gain stage. Zen Variation 6 relaxed the requirements on feedback and capacitors in order to provide a tutorial exercise about "super-symmetric" feedback. The performance was improved in distortion and output impedance, but the efficiency was only slightly improved, largely because we used most of the… More...
Burning Amplifier # 2 —
Nelson Pass / 2009
In Burning Amp 1 we examined an amplifier circuit designed to complement the hardware we gave away to some attendees at last October's Burning Amp Festival in the San Francisco bay area. This first design centered on a power output stage having of four banks of parallel N channel Mosfets. It was a single-ended Class A amplifier which delivered high quality sound with only local feedback. Burning Amp 2 will use virtually the same front end and power supply but coupled to complementary banks of N and P channel power Mosfets used as followers in a push-pull Class A configuration.… More...