Previously Featured Builds

Sylvain Bergeron
Sylvain Bergeron
I just finished my version of your Bride of Zen Preamp. The sound is just wonderful. It is rich and…
More...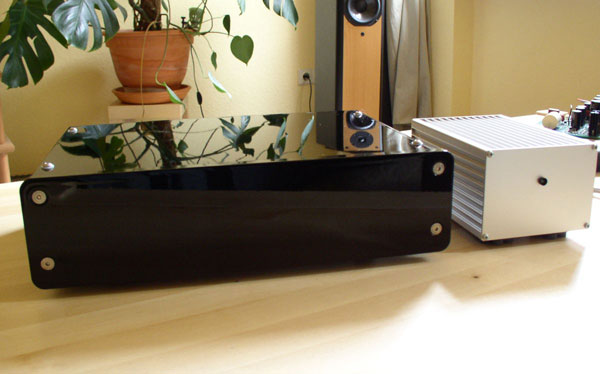 Daniel
Daniel
I want to thank Nelson Pass and Wayne Colburn for publishing the Pearl Phono. I am using it with a…
More...
The Zen Amplifier —
Nelson Pass / 1993
I. "What is the sound of one transistor clapping?" There are two most essential principles to audio amplifier design. The first is simplicity. The second is linearity. Einstein said, "Everything should be made as simple as possible, but no simpler." Simplicity is a common element of the best and most subtle designs. It is preferred for purely aesthetic reasons, but also because fewer elements color the sound less, and lose less information. Many audiophiles, including myself, are willing to sacrifice other areas of performance to achieve the intimacy with the sound available through a simple circuit. An amplifier should be… More...
A75 Part 2 —
Norman Thagard & Nelson Pass / 1992
THE STORY BEHIND the A75 power amplifier continues. In Part I, we discussed its origins and direct predecessor, the Pass A40, as well as some general guidelines to follow before initiating such a project. We covered such topics as MOSFETs and differential pairs. In this concluding part, we will analyze the amplifier's component parts in depth, beginning with the source. The Power Supply Figure 11 shows the amplifier's power supply circuitry. AC line power enters through the power cord and passes through fuse F1. To reduce the effects of inrush current, thermistor TH1 is employed. At room temperature, this will… More...