Previously Featured Builds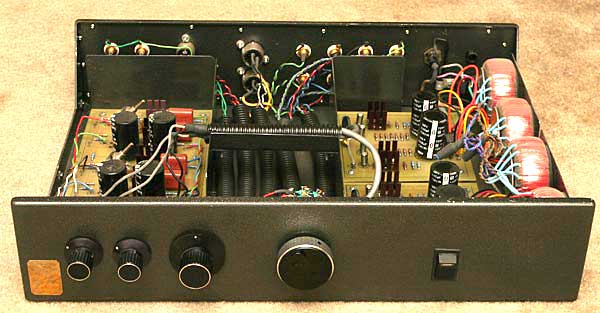 Nathan Brandt
Nathan Brandt
My father and I built the Zen Balanced Line Stage as a replacement to my Sonic Frontiers SFL-1. It's a…
More...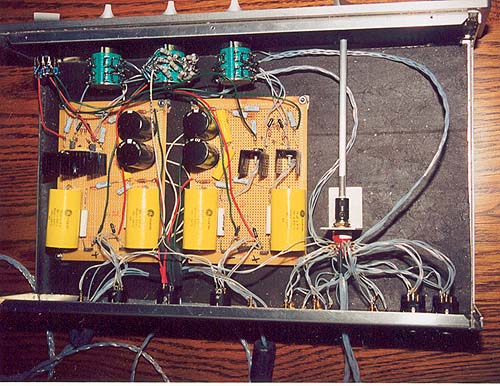 Mark Lamb
Mark Lamb
I have built two Nelson Pass designs, Balanced Bride of Zen preamp and two Zen Power Amps, and am very…
More...
Single Ended Class A —
Nelson Pass / 1995
Single-Ended Class A amplifiers have certainly hit it big in the four years since we began testing the first Aleph 0. So is this just another audio fad, or is there something fundamental about this kind of design, justifying a revival of the old approaches to amplification? When I started designing amplifiers twenty-five years ago, solid state amplifiers had just achieved a firm grasp on the market. Power and harmonic distortion numbers were the important thing, and the largest audio magazine said that amplifiers with the same specs sounded the same. We have heard Triodes, Pentodes, Bipolar, VFET, Mosfet, TFET… More...
The Legend of EL PIPE-O —
Kent English / 2002
Most woofers just don't quite do the lowest octave. You read the specs that say "usable response: 20 Hz – 20 KHz" and you know that the 20 Hz part of it is wildly optimistic. Achieving very low frequencies at reasonable power levels is not an easy job; the acoustic impedance experienced by a speaker cone declines as the inverse of the square of the frequency. As a practical matter, woofers and their enclosures need to be very large to properly reproduce the lowest octave. Even when you compensate with frequency equalization and more amplifier power, the performance suffers as… More...