Previously Featured Builds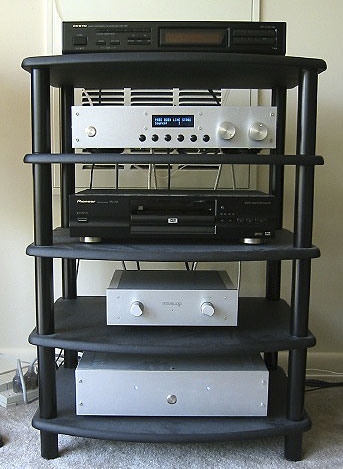 Gregory Peng
Gregory Peng
Here is my Balanced Zen Line Stage preamp, completed after 1.5 years: 1 week to assemble the BZLS boards, and…
More...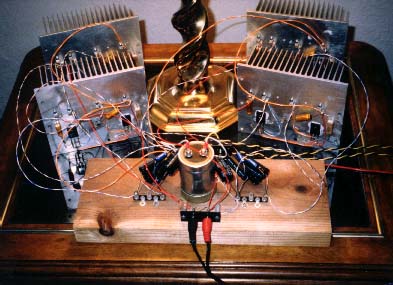 Fred
Fred
Hello! Below I have included three jpeg's and pdf pictures of the Zen Amp.I built these units about 2 years…
More...
A75 Part 2 —
Norman Thagard & Nelson Pass / 1992
THE STORY BEHIND the A75 power amplifier continues. In Part I, we discussed its origins and direct predecessor, the Pass A40, as well as some general guidelines to follow before initiating such a project. We covered such topics as MOSFETs and differential pairs. In this concluding part, we will analyze the amplifier's component parts in depth, beginning with the source. The Power Supply Figure 11 shows the amplifier's power supply circuitry. AC line power enters through the power cord and passes through fuse F1. To reduce the effects of inrush current, thermistor TH1 is employed. At room temperature, this will… More...
DIY Op Amps —
Nelson Pass / 1998
Carl Sagan observed, "If you want to make an apple pie from scratch, you must first create the universe." If you want to build an audio circuit, you will make the decision as to how much you will actually build yourself, and how much you will buy fabricated. The line is always drawn somewhere. Will you be melting down some sand to make your transistors? Probably not, but it is always in the mind of the hobbyist to do as much as possible. Many of the project articles in AE and elsewhere employ commercially available integrated circuits, usually operational amplifiers.… More...