Previously Featured Builds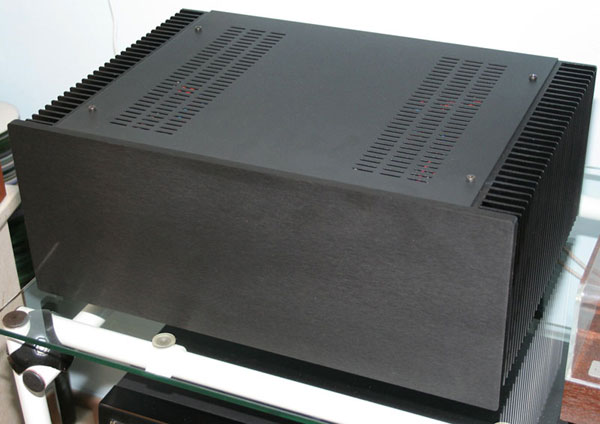 Giuseppe
Giuseppe
this A30 clone is my first DIY-project, I started to plan this project on February 2006 and finished it on…
More...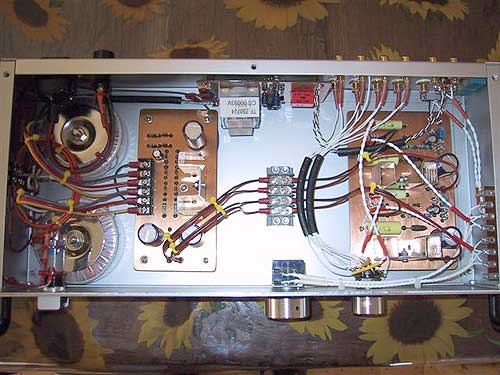 Chris Seymour
Chris Seymour
Just thought I'd pass on some pictures of the Zen series I've constructed over the last 18 months. Three different…
More...
Zen Variations 7 —
Nelson Pass / 2004
One of the performance issues raised by the original Son of Zen (Audio Electronics, #2, 1997) was its efficiency figure, which was charitably described as 4% (500 watts in, 20 watts out). You may recall that this was dictated by the original requirements - no feedback, no capacitors in the signal path, and a single gain stage. Zen Variation 6 relaxed the requirements on feedback and capacitors in order to provide a tutorial exercise about "super-symmetric" feedback. The performance was improved in distortion and output impedance, but the efficiency was only slightly improved, largely because we used most of the… More...
DIY Op Amps —
Nelson Pass / 1998
Carl Sagan observed, "If you want to make an apple pie from scratch, you must first create the universe." If you want to build an audio circuit, you will make the decision as to how much you will actually build yourself, and how much you will buy fabricated. The line is always drawn somewhere. Will you be melting down some sand to make your transistors? Probably not, but it is always in the mind of the hobbyist to do as much as possible. Many of the project articles in AE and elsewhere employ commercially available integrated circuits, usually operational amplifiers.… More...